Technical Expertise | Transparent Communication | Flexible Engagement
Dynamic Editing, Engaging Storytelling, and Evoking Emotions.
Hire Our Video Editors to create Impactful Video Content.
Are you searching for a way to enhance the quality of your visual content? Our dedicated Video Editors excel at bringing your vision to life and shaping your brand identity with quality content. Our Video Editors are proficient in industry-standard video editing softwares to seamlessly blend technical expertise with creative flair. Whether it's editing, color grading, special effects, or sound design, they handle it all with finesse.
Communicate your Brand Story Effectively with Visual Masterpieces
Hire Our Video Editors Today!
Our Expertise!
2d
Animation
3d
Animation
Motion
Graphics
Visual
Effects
Transitions and
Animations
Colour
Correction
Format
Conversion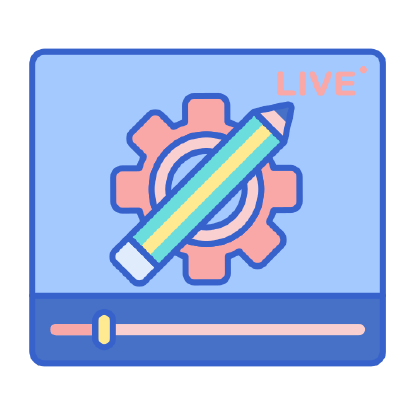 Video Montage
Creation
Work Process
Development Team
At The Right Price!

FAQ's on Hiring Video Editor
A Glance At Our
Completed Projects
Hospitality
Initty
Mobile App designed to provide digital coupons for dining at restaurants, staying in hotels, and enjoying resort experiences.
Visit App
Hospitality
Saucemen
An App providing On-Demand Home Cooking Service from Professional Chefs that specialise in varied Cuisines of The World
Visit App
Recruitment
Advertigers
A Recruiter Portal for finding the right job for Candidates & let Recruiters find the best match for Vacancies
Visit Website
Starting a new project or

want to collaborate with us?