Influence of an Impactful Mentor in Choosing the Right Organization
Making the appropriate career decisions is essential to the path of professional development. Although education and experience offer a strong basis, the impact of a mentor is a factor that is sometimes overlooked in the process of professional growth. A mentor—someone who offers direction, counsel, and wisdom—is crucial in assisting people in selecting the best organization. This blog will cover the significant impact that a mentor may have on a person's career decisions and the value of mentoring in the pursuit of the perfect workplace. Before delving into the impact of a mentor on organization selection, it's essential to understand the power of mentorship itself.
The Influence Of Mentorship
Finding a mentor is an excellent strategy to realize your full potential if you're a decent leader who aspires to be a great leader in your sector. However, are mentors not intended for those who are just starting out in their careers? It's not true as stated. No matter how prosperous you are, you can always get better.
Within your company and industry, there is no one better to learn from than someone who has "been there, done that." The technique of allowing each management leader to receive guidance from a chosen mentor is known as mentoring. In order to help the professional integrate into the operation of the organizational structure, the mentor not only imparts institutional knowledge and skills but also advances the connection by talking with the mentee, listening to concerns, and providing consolation. It is ideal for professionals who want to advance in their professions and sharpen their abilities to collaborate with mentors in the same company or sector. Mutual respect, trust, and direction are the foundation of this partnership. By sharing their experiences, expertise, and information, the mentor aids the mentee in navigating their career path. Mentors may be found in a variety of contexts, including business and academics. They offer insightful information, encouragement, and frequently act as a source of inspiration. In selecting the appropriate company, the advice of a significant mentor is priceless.
Although anybody can attempt to mentor, the most effective mentors possess the abilities to instruct, counsel, and guide mentees toward their objectives. These mentors are exemplary experts with years of expertise in the field. Additionally, they know what new mentees require to advance in their roles or within an organization.
These qualities define an excellent mentor:
They are prepared to collaborate extensively with mentees to fully grasp their objectives, shortcomings, and strengths.
They have a long history in the field.
They offer information, guidance, and counsel in addition to commands.
They provide fresh challenges and aid in the mentees' skill development in addressing problems.
They offer encouragement, perspective, and support.
Additionally, they open up new doors for mentees.
Types Of Mentors
One of the first ways an impactful mentor influences an individual's choice of organization is by helping them identify their personal values. Understanding what truly matters to you is a critical step in choosing the right workplace. A mentor can facilitate this process by asking thought-provoking questions, encouraging self-reflection, and sharing their own experiences. They might inquire about your long-term goals, your work style, and your preferred company culture. Through these conversations, mentees gain clarity on what they value most in their professional lives.
Here are some examples of various mentorship roles as stated below.
The Counselor:
By providing guidance, these mentors make use of their experience and knowledge to assist their mentees in making the best decision. Mentees who want to pursue a professional path comparable to their own can seek out advisor mentors.
The Trainer:
This kind of mentor assists mentees in honing certain talents, listens, recognizes obstacles, and celebrates accomplishments. They follow many of the fundamental ideas of coaching and mentoring in this way.
The Contestant:
These mentors push their mentees by emphasizing the development of critical thinking and other problem-solving abilities. Having a mentor like this will be beneficial for high achievers.
The Crystallizer:
These mentors help mentees understand the organization and their position by drawing on their experience and expertise. They are most appropriate for self-sufficient mentees who don't need a lot of guidance because they function more like a buddy.
The Supporter:
Mentors that are more like sponsors will be more beneficial to mentees who want to advance and network inside a company. These mentors support their mentees and facilitate their interactions with other members of the organization.
The Broker Of Connections:
In accordance with the mentee's professional objectives, this kind of mentor offers their mentee a variety of growth chances, such as networking and skill development.
The Guardian:
These mentors are friendly, motivating, and helpful. In order to help their mentee grow or transition in a less taxing and overwhelming way, they try to establish a safe atmosphere for them.
The Proponent:
Like the protector, this kind of guardian listens well and helps mentees get through difficult times.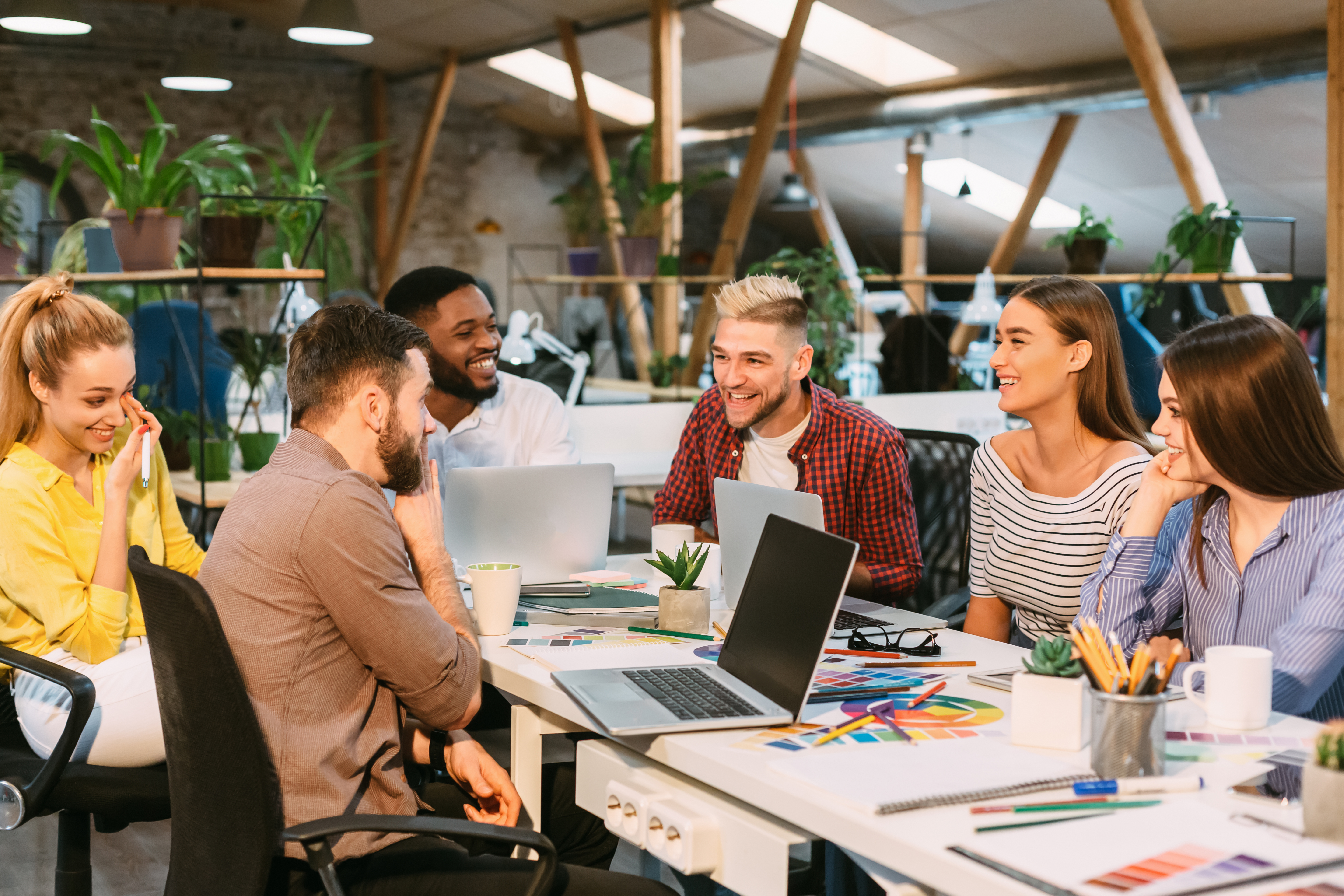 Five Significant Advantages of Mentoring
1. Personal and Professional Development
Individual skill development and upgrading, on-the-job training, and exposure to particular settings for learning are all necessary for professional advancement. Over the course of a professional's career, this is a continuous process. This learning and development can be accelerated by working with a mentor. A mentor imparts information and skills to the mentee based on their practical experience.
2. Industry Insights and Career Pathways
Mentors provide priceless industry insights and career path advice during the process of selecting the ideal firm. They use their extensive knowledge to provide mentees a thorough understanding of the working world. Mentors may assist mentees in understanding the distinct possibilities and difficulties that each industry brings by outlining the advantages and disadvantages of various sectors. They may discuss new developments in the industry, possible career routes, and in-demand skills. They can also offer helpful guidance on how to set oneself up for success in a particular field. They could recommend pertinent training programs, credentials, or networking possibilities that could alter a mentee's direction in the workforce.
3. Promoting Professional Development
A mentor is someone who supports their mentees' long-term professional development in addition to offering advice in the here and now. A powerful mentor encourages their mentee to achieve new heights by having faith in their abilities. This indicates that a mentor pushes their mentee to have lofty goals when it comes to selecting the ideal business. They could push their mentee to think about groups that, while at first seemingly unattainable, fit with their goals. This encouragement may be a strong incentive to confidently pursue job prospects. When a mentor has unshakable faith in their mentee's talents, it might inspire the mentee to take risks and consider organizations that they might have been afraid of without that support.
4. Enhancing Decision-Making Capabilities
Mentoring focuses on developing decision-making abilities rather than giving out the solutions. A successful mentor gives their mentee the freedom to decide for themselves and take responsibility for their professional choices. Mentors help their mentees choose the best organization by guiding them through a methodical decision-making process. They assist mentees in weighing the advantages and disadvantages of various possibilities, reflecting on their values and long-term objectives, and assessing the possibility of advancement within a company. Moreover, they may help with a methodical assessment of possible employers by sharing decision-making frameworks like the SWOT (Strengths, Weaknesses, Opportunities, and Threats) analysis.
5. Developing Self-Belief and Resilience
Selecting the appropriate organization is a big choice that might be intimidating. Throughout this process, an influential mentor is essential to helping the mentee develop resilience and confidence. Mentors urge their mentees to welcome uncertainty and view obstacles as chances for personal development. They offer assistance in times of adversity, assisting mentees in rising above setbacks and reassessing their objectives. Mentors enable their mentees to investigate organizations that correspond with their ambitions and make courageous decisions, even if it means going beyond their comfort zone, by building resilience and confidence.
Also, let's have a look at a stupendous example of mentor and mentee which is dominating in the world and sets a real-life example to zest, understand, and take a note into consideration.
Real Life Storyline: How Good Mentorship Build Dreams & Create An Impact
Bill Gates and Warren Buffett have both said in the past that they didn't choose to meet and that they were hesitant to spend time together at first, wondering what to speak about and why they should take time out of their day to be kind. However, Buffett and Gates clicked, and Buffett asked him pointed questions that caused him to reconsider his views on Microsoft and IBM.
Important Takeaways
Meetings with Warren Buffett, according to Bill Gates, taught him how to prioritize people and manage his time. However, the coaching covered more than simply company management and software. Gates acknowledged Buffett as the one who first inspired him to pursue charity in order to have a greater influence. Along with learning from Buffet how to handle more global issues like poverty and illness, Gates also gained insight into what it takes to be a successful and analytical businessman. Using the same ideas, Bill Gates has turned this mentoring program into an internationally renowned collaboration for his projects.
Are you looking forward to enhancing your career pathway and looking to invest in the future in terms of career development, career enhancing, looking for the mentorship role and want to excel in your career endeavors, look no around. Come join us at Budventure Technologies, and take your career and life enhancements to the next level.
Looking for an IT Partner?
Get in touch with us to discuss your project with a customised quote!
FAQs On How Impactful Mentoring Can Elevate & Upgrade Your Standards In Align Of Choosing Best Organizations
Why is picking the proper company or making a career change dependent on having a mentor?
Having a mentor is vital as they give direction, share their knowledge, and help you make educated decisions about your career, including picking the correct company.
Can a mentor give information about the values and culture of an organization?
Yes, a mentor may provide insightful information about the work environment and culture of a firm, as well as how well it fits with your beliefs and career goals.
What are the possible consequences of selecting an organization without first pursuing mentorship?
Without guidance, you might make ill-informed choices that impede your professional advancement or leave you unsatisfied with how you fit within a company.
When is it too late to ask a mentor for advice on selecting the best organization?
It's never too late to ask for advice from a mentor. Mentorship may have a big influence even whether you're thinking about changing careers in the middle of your work or are just starting out.
Where can I locate networks or tools to get in touch with possible mentors who might offer career guidance?
To meet possible mentors, look into professional networking sites like LinkedIn, become a member of associations relevant to your sector, and go to conferences and events centered around careers.