Incorporate Best Design Principles with Web UI/UX Designing
A touch of Creative Flourish or Professional Finesse can be the difference.
Web UI/UX Designing has the power to shape your users' opinions.
We understand the impact a brand makes through its storytelling. Regardless of the industry, a website with clean and user-friendly interface is more likely to succeed than the one paying no attention to it. Our Web UI/UX Design Services are committed to craft an engaging brand interaction for your users, ensuring a smooth journey to discover all sections of your website with ease.
Features of Our Web UI/UX Designing Services
User-Centric Designs
Wireframing and Prototyping
Responsive Designs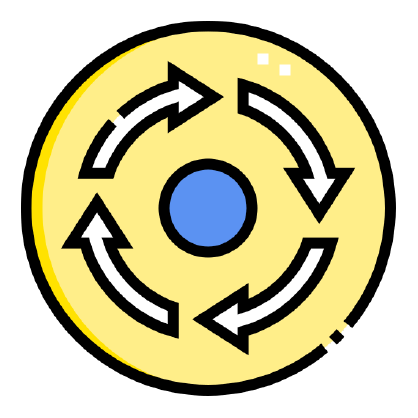 Branding Consistency
Accessibility Standards
Cross Browser Compatibility
CTA
Optimisation
Performance Optimisation
Looking to enhance the Look and Feel of your Website?
Let's redefine possibilities with Web UI/UX Designing
Our Web Designing Process
Discovery and Research
To understand your brand, its objectives, and target audience thoroughly, we initiate the project by engaging in a comprehensive discussion to capture the essence of your brand identity. We meticulously analyze user personas, crafted based on your target audience, incorporating their preferences and needs. In parallel, we conduct a thorough analysis of your competitors' websites, extracting valuable insights into design trends and differentiation opportunities. Furthermore, we perform a content audit to seamlessly integrate content and design for a harmonious user experience.
Designing & Iteration
Building upon the insights we gathered from the Research phase, we create wireframes and interactive prototypes that provide a representation of the website's layout, user flow, and navigation. We align the design with your brand's aesthetics, emphasising both visual appeal and user-friendliness. To ensure an impeccable user experience across devices, we'll also implement responsive design principles to deliver an optimised user experience.
FAQ's on Web Designing Services
A Glance At Our
Completed Projects
Hospitality
Initty
Mobile App designed to provide digital coupons for dining at restaurants, staying in hotels, and enjoying resort experiences.
Visit App
Hospitality
Saucemen
An On-Demand Mobile Application for providing Home Cooking Service from Professional Chefs that specialise in varied Cuisines of The World
Visit App
Recruitment
Advertigers
A Recruiter Portal for finding the right job for Candidates & let Recruiters find the best match for Vacancies
Visit Website
Starting a new project or

want to collaborate with us?