Enhance User Journeys with Mobile App UI/UX Designing
Make every Tap, Swipe, Interaction Expertise!
Leverage our Mobile App UI/UX Designing Expertise!
The impact of a clean Mobile App UI/UX is transformative – it shapes not just how users navigate an app, but what they think about the brand as well. A thoughtfully designed interface can turn an ordinary app into a memorable journey, making users feel understood, valued, and in control. It has the power to change an app from a mere tool into an experience that builds loyalty and positive reputation.
Features of Our Mobile App UI/UX Designing Services
Intuitive
Navigation
Gesture
Design
Consistent
Layouts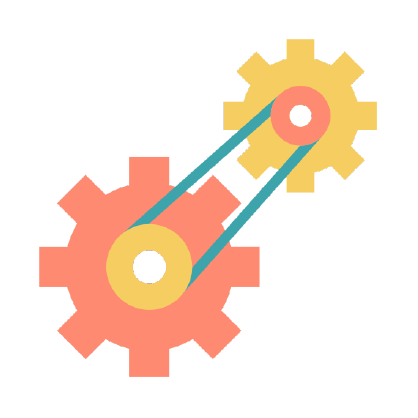 Feedback
Mechanisms
Usability
Testing
Loading
Animations
Looking to create a smart and modern interface for your App?
Let's build a fascinating experience with Mobile App UI/UX Designing
Our Mobile App UI/UX Designing Process
Research and A/B Testing
This step includes understanding the target audience's preferences, analysing competitor apps for industry insights, and conducting surveys or user testing to gather what the users are looking for. By organising the information architecture and developing low-fidelity wireframes, we set a foundation for the next step of UI/UX Designing for Mobile App.
Visual Design and Prototyping
This step involves selecting a fitting colour palette, typography, and creating a style guide for UI elements. Developing mockups of the key screens helps showcase the app's look. Prototyping tools are then used to create interactive simulations of user interactions and flows, allowing for the demonstration of seamless navigation. Once the prototypes are approved, we'll provide the final UI/UX designs to be integrated in the Mobile App.
FAQ's on Mobile App UI/UX Designing
A Glance At Our
Completed Projects
Hospitality
Initty
Mobile App designed to provide digital coupons for dining at restaurants, staying in hotels, and enjoying resort experiences.
Visit App
Hospitality
Saucemen
An On-Demand Mobile Application for providing Home Cooking Service from Professional Chefs that specialise in varied Cuisines of The World
Visit App
Recruitment
Advertigers
A Recruiter Portal for finding the right job for Candidates & let Recruiters find the best match for Vacancies
Visit Website
Starting a new project or

want to collaborate with us?